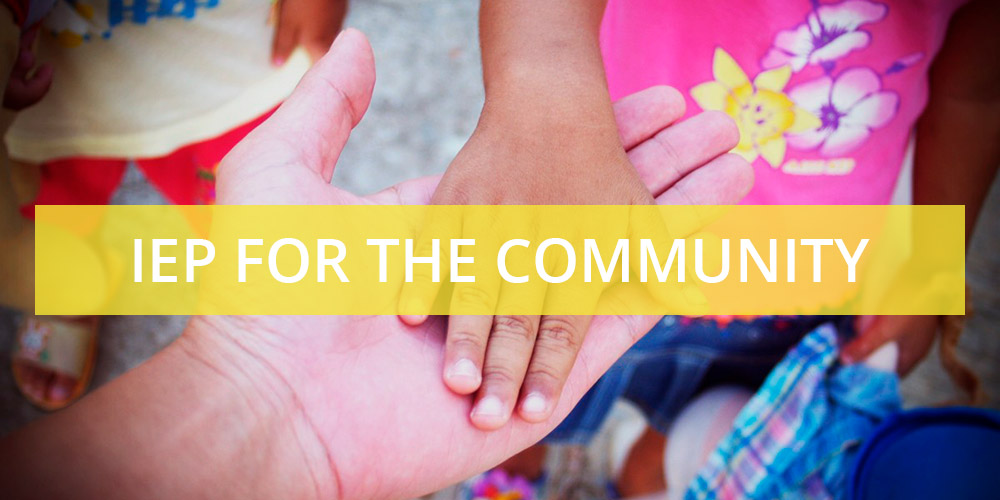 The IEP works in the social field, carrying out bio-psycho-socio-cultural projects with specific attention to those areas where the beneficiaries of the interventions are affected by the psychosocial consequences of acute and/or prolonged exposure to traumatic situations and where a transcultural approach is essential.
The IEP responds to requests for specific projects, directly formulated by bodies and cooperatives, to provide support and supervision to coordinators and psychosocial workers and to organize ad hoc training courses.
We are assignees of calls for public notices for the implementation of extensive psychosocial projects in partnership with other institutional bodies (Ministry, Local Health Authorities, Municipalities).
---
SUPERVISION AND COACHING FOR EDUCATIONAL STAFF
---
Counseling and supervision to socio-educational equipe.
TRAINING IN THE PSYCHOSOCIAL FIELD
---
Multidimensional projects (coaching, counseling, supervision, and training) specific for associations, cooperatives working in psychosocial areas.
INTERVENTIONS IN THE RECEPTION FACILITIES/STRUCTURES
---
Support to cooperatives that welcome asylum seekers, holders of international protection, refugees, unaccompanied foreign minors.
Our specialists in the social field also carry out psychological and cognitive assessments of the beneficiaries and psychological care pathways with transcultural methodology and with the application of the MPTT (Multidimensional Psychodynamic Trauma Therapy) method developed by the DIPT, particularly suitable for patients with psychotraumatic outcomes.
IEP Team for the community
Chiara Dragoni (Project Manager)
Rita Erica Fioravanzo (Supervisor)
Micaela ​Bucciarelli • Lia ​Calloni • Erica ​Ceciliani • Alessandro​ Ciardi • Veronica Cortinovis • Chiara Dalla Valle • Hester Frerichs • Gabriella Ghidoni • Chiara Iacono • Carola Maragnoli • Marta Nanti • Ilaria Offredi • Romina Ortolani • Cinzia Pititto • Elisa ​Stucchi