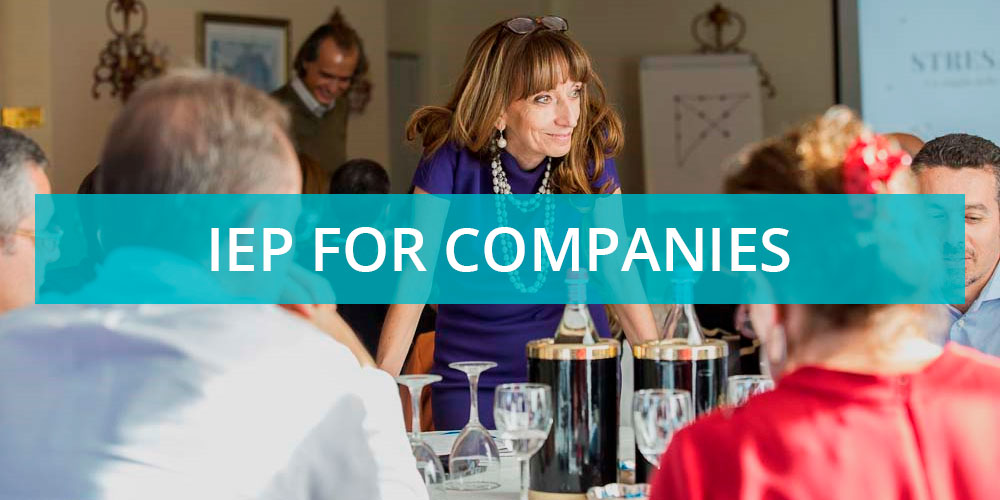 For years, the IEP has been developing partnerships, in synergy with leading international companies, aimed at giving multidimensional answers to the various needs of their most important resource: the people who work there, in various roles, with different individual characteristics, in the different contexts in which they operate.
To this end, we create virtuous cycles of intervention that connect work-related stress assessment, prevention and monitoring, workplace health promotion, non-technical-skills training programs, executive coaching, and emergency assistance in case of critical events.
Each project is completely tailor-made and built in close contact with the Training and Personnel Departments of our client companies.
We are proud to present programs designed by our team in a way that is unique and 'tailor-made' to each company that turns to us.
---
WORK-RELATED STRESS RISK ASSESSMENT
---
"Stress-Resilience Balanced" Assessment, elaboration of the company's well-being assessment profile and planning of specific interventions.
NON-TECHNICAL SKILLS TRAINING
---
Training for staff, middle management and high management on situation awareness, decision making, stress and fatigue management, communication, leadership, teamwork, and other important topics.
WORPLACE WELLNESS PROGRAMS
---
Customized company programs for the promotion and protection of the physical, social and psychological well-being of employees.
IEP BUSINESS COACHING MODEL
---
Tailor-made processes for the support and enhancement of human resources (professionals and managers). Wellness-at-work promotion, error management, crisis management, team- and group-coaching.
EMERGENCY EMPLOYEE ASSISTANCE PROGRAMS (EEAP)
---
Immediate activation, nationally and abroad, of our team of multilingual experts in case of crisis and critical events.
PSYCHO-APTITUDE ASSESSMENTS FOR MIDDLE AND TOP MANAGEMENT
---
Individual and competitive assessments for roles with a high/very high level of responsibility and operating in a high-risk context.
IEP Team for companies
Veronica Cortinovis (Project Manager)
Rita Erica Fioravanzo (Supervisor)
Giuliana Alquati • Loretta Berti • Roberto Biella Battista • Claudia Bonicatto • Carla Bosisio • Lia Calloni • Chiara Cimbro • Massimiliano Di Carlo • Angela Fiorletta • Lorenzo Franchi • Daniele Malaguti • Marco Marinucci • Marta Nanti • Ilaria Offredi • Romina Ortolani • Federica Perniciaro • Annalisa Spampani • Eddy Spezzati • Natascia Tonin • Debora Vietto
---