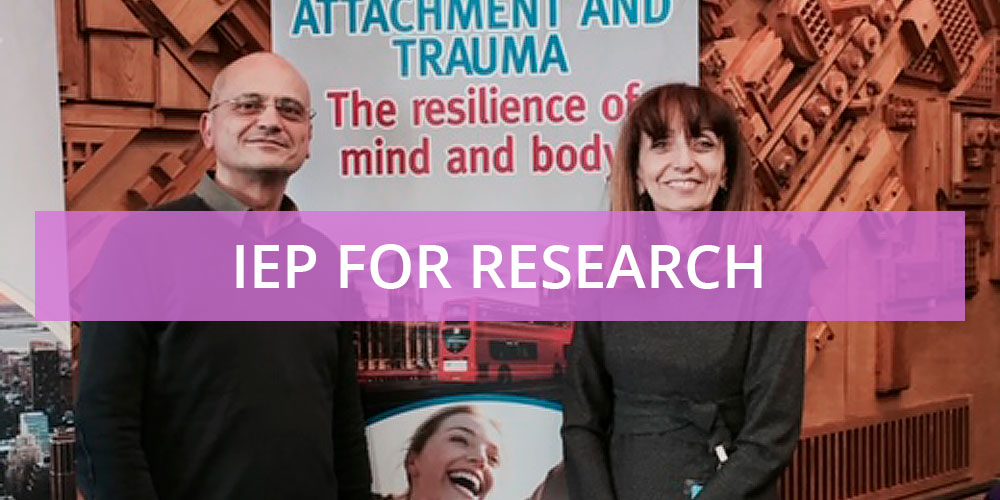 In its Statute, IEP has a primary commitment to applied empirical research, in the context of all those psychological, clinical, and social aspects that contribute to improve the best practices of prevention, treatment, and care of the consequences of acute or chronic stress and psychotraumatic conditions.
The IEP collaborates for this research with important scientific Institutes and makes the results obtained available free of charge to the scientific and professional community.
The IEP's talent program for young psychologists merges into the IEP Research Team. After the professional internship at our Institute, those who have shown particular talent are in fact offered to continue their collaboration with us.
---
THE PSYCHOLOGICAL CONSEQUENCES OF THE DISEASE IN THALASSEMIC PATIENTS
---
Research carried out at the De Marchi Pediatric Clinic of Milan in 2018.
"NOSTOS" PROJECT ON THE PSYCHOLOGICAL CONDITIONS OF SURVIVORS OF CARDIAC ARREST
---
Research ongoing since 2016 with the IRC Foundation (Italian Resuscitation Council).
THE IMPACT OF THE COVID-19 PANDEMIC ON BURNOUT AND MENTAL WELL-BEING OF HEALTHCARE WORKERS IN HOSPITALS OF NORTHERN ITALY
---
Research carried out at the ASST Garda (Brescia) in 2020.
IEP Team for research
Rita Erica Fioravanzo (Supervisor)
Lia Calloni • Sara Lanzini • Marco Marinucci • Ilaria Offredi • Teresa Soldini