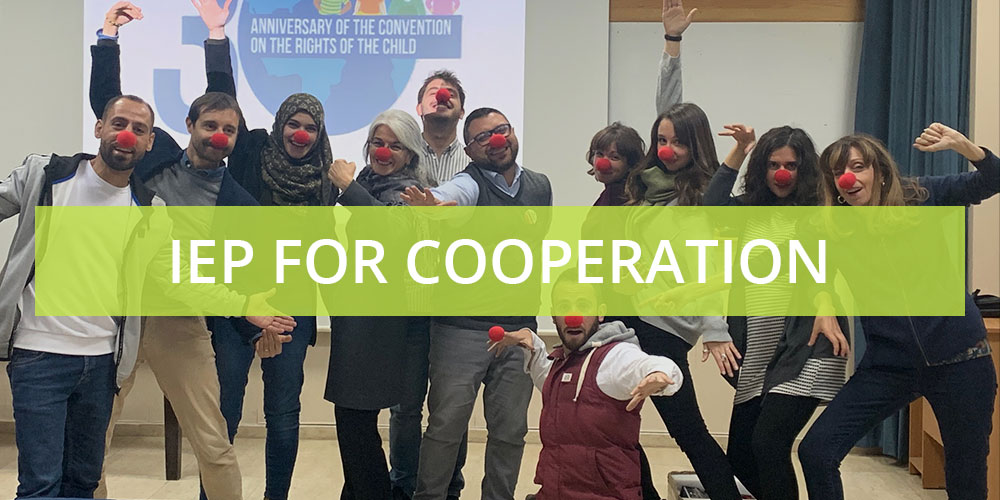 Professionals with an extended curriculum in international development and emergency cooperation have come together within the IEP who have made their experience and expertise available to form the specialist "IEP for cooperation" team.
In partnership with Government Agencies and Non-Governmental Organizations, we carry out cooperation programs in Italy and abroad focused on issues such as the protection of human rights, the care of public health, the safeguarding of basic educational and psychosocial structures in territories affected by conflict.
We are very proud to be able to put the high specialization of the IEP and our long experience in the field of trauma prevention and mitigation at the service of the most vulnerable and at-risk sectors of society in Italy and abroad
THE IEP METHODOLOGY APPLIED TO COOPERATION
The methodology adopted in the cooperation projects combines the MPTT method for the treatment of traumas with a transcultural approach.
For this reason, the methodology adopted in psychosocial emergency projects in the field of international cooperation makes it possible to provide culturally sensitive solutions, methodologically verifiable and adapted to the specific situation.
---
CHILD-FRIENDLY SCHOOLS IN PALESTINE
---
A multiannual project in partnership with the NGO International Volunteering for Development (VIS), funded by the Italian Agency for Development Cooperation.
MIDIA MASTER
---
Interdisciplinary master's degree on the rights of children and adolescents, for higher education in the field of humanitarian rights (in partnership with UNICEF and the Bicocca University of Milan), active since 2015.
WORKOUT WITH IMUN METHOD (Italian Model United Nations)
---
Since 2018, in collaboration with the Bicocca University of Milan and UNICEF, we have established an annual workout on good reception practices aimed at unaccompanied foreign minors.
IEP Team for Cooperation
Chiara Iacono (Project Manager)
Rita Erica Fioravanzo (Supervisor)
Federico Brajda Bruno • Chiara Dalla Valle • Gabriella Ghidoni • Federica Perniciaro