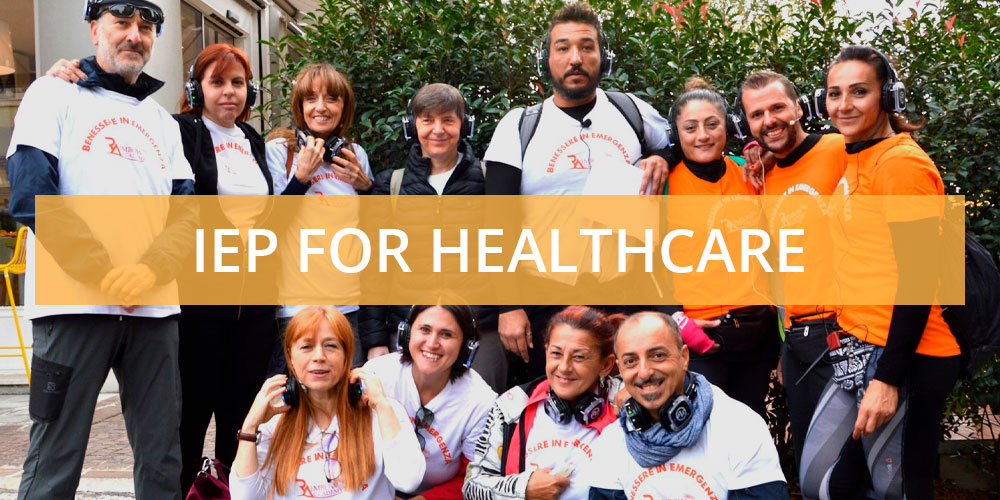 Since its foundation, the IEP has been able to work alongside Italian healthcare system and health personnel to offer two fundamental elements for the quality of care provided: professional training, peer-to-peer support training and specific support in case of emergency.
The relationship with hospitals, health operators and personnel expressly deal with emergencies has been one of the favorite areas of the IEP since the very beginning.
Our service is divided into two directions:
specialized training courses focusing on relational and communicative strategies aimed at improving the quality of the relationship between healthcare professionals and patients and that between healthcare professionals and patients' families.


We know from all the empirical studies in this sector that the good relationship between health personnel and patients is a decisive element of therapeutic efficacy.

the organization of psychological support services for critical incidents especially for healthcare workers working in emergency and critical area departments, that guarantee on-site presence or constant availability of IEP psychologists specialized in health emergency psychology.


This kind of service allows, after tough or painful events, to give the health professionals involved immediate moments of decompression, emotional discharge and good management of the stress suffered. Empirical studies show how much this supervision reduces the burnout rate and work-related stress-related illnesses of these personnel.

The IEP has been preparing services of this type for years, guaranteeing 24-hour assistance to the operators and teams of healthcare services.

With the same purpose, we organize specific courses to train healthcare professionals in peer-to-peer support, which involves the on-site presence of healthcare professionals who, thanks to the training, have acquired knowledge and skills suitable both for giving an initial immediate active listening and emotional support to colleagues, and to quickly understand the situations of greatest discomfort, for which to suggest the intervention of one of our specialist psychologists.
---
SPECIALIST TRAINING FOR MEDICAL AND NURSING STAFF ON NON-TECHNICAL SKILLS AND STRESS MANAGEMENT
---
CME training courses dedicated to medical doctor, nurses, health technicians and careworkers.
SUPPORT PROGRAMS FOR HEALTHCARE PERSONNEL ESPECIALLY IN EMERGENCY URGENCY DEPARTMENTS AND INTENSIVE CARE UNIT
---
Promotion of the mental health and psychophysical wellbeing of healthcare workers exposed to a serious incident. Psychological support,
also on a peer-to-peer level.
IEP Team for healthcare
Roberto Biella Battista (Project Manager)
Rita Erica Fioravanzo (Supervisor)
Nicole Anna Adami • Carmela Baldinu • Loretta Berti • Mariarosa Bettiga • Riccardo Biella • Claudia Bonicatto • Lia Calloni • Chiara Cimbro • Claudia Cornali • Veronica Cortinovis • Marco Marinucci • Marta Mussi • Marta Nanti • Ilaria Offredi • Eddy Spezzati